Powerful new speed training exercises...
Improve Running Speed
with Speed Training that Makes You Faster
This Happens When Using These Speed Training Exercises
"I would like to extend my most sincere advocacy towards the
RUN FASTER speed training program
.
As you may well know from any Google search of my name or look at my stats,
I was ranked #1 in the U.S. at 55m in 2010 in Indoor Track and Field with an incredible 6.30 time.
The following weeks, after I really targeted my muscles with the AthleticQuickness.com workout, I went on to claim victory and
first place in the Nike Indoor Nationals 60m dash with yet ANOTHER U.S. #1 at 6.73 for 60m.
In outdoor track after a junior year of running a wind aided 10.62 in the 100m (wind legal best of 10.80)
I dropped my times phenomenally again with a lifetime best and a runner up finish in the 100m Nationals with 10.42 seconds.
I wasn't always that fast.
People have asked me what I did to improve so dramatically from my Junior year
.
Now that HS track is over, I can tell everyone the secret.
My workouts did not change on the track and no, it was not a growth spurt.
I simply used the RUN FASTER training program
, scavenging every morsel of information I could find on this website and complimenting it into my workout regimen.
I stayed away from weights and plyometrics. I did body weight exercises like pullups and pushups to ensure I would not get too bulky for my body.
But most importantly, the resistance bands sealed the deal.
I felt like Usain Bolt the whole season. I was untouchable.
I was dominating the competition by half a second in the 100 meter dash at the State meet. And in the 200. Catching guys from WAY back in the 4x100 relay.
As soon as I did the exercises I felt light and springy, almost as if I had taken off a weight vest I had worn my whole life.
Thank you so much Dr. Larry Van Such for an incredible product. Believe in the hype. If you follow the instructions as he recommends and stay away from long distance runs and weights and plyos you WILL get faster like I did."
This is Darrell Wesh, and I am proud to be a RUN FASTER customer.
"
[Darrell Wesh - the full story]
[more speed results...]
2008 - Voted College Football's Best Defensive Back
2008 - All American, Ohio State
1st Team All Big Ten Defensive Back
1st Round NFL Pick 2009 by New Orleans Saints
2009 Superbowl Champions - New Orleans Saints
"I see a tremendous difference when they run and their speed has improved dramatically"

"My name is Charles Byrd and I am the
assistant strength and conditioning coach for the New Orleans Saints
. We have recently started using the
RUN FASTER
speed training program and
have seen some unbelievable results.

The isometric training has helped recruit the
type 1 and type 2 muscle fibers
with our players and they have more strength in their hip flexors than ever before. I can see a tremendous difference in our players knee drive when they run
and their speed has improved dramatically
.
I definitely recommend anyone to use the training program and you will feel the results immediately. The exercises have been working great and I have been using them with most of my players."
"The Run Faster program is awesome. It takes really about 15 minutes per day. I wasn't a non-believer but the biggest thing was trying to fit it into my workout schedule and once I committed to the actual 14 day program I saw HUGE RESULTS.
I felt a different burst of speed; I also took a longer stride and quicker turnover. But the biggest thing I want to try it out on the kids I train.

Definitely I would suggest this to anybody trying to get faster, anybody that's trying to get stronger in the legs and hip flexors...It's the best program out there.
One guy I was training said to me 'Man, what have you been doing? I haven't seen you in two weeks and now you come out here and you're faster and quicker than you were!'
And we were just going through some drills and I hit one drill and he was like 'blank-faced' because he couldn't believe how fast we got through that drill.
So he's a believer and he actually got the program the other day so we're good to go on that."

Billy McMullen - Former NFL Wide Receiver - Eagles, Vikings, Seahawks
Track Star and Wide Receiver tries Run Faster program and now expects to blow right by any defender.
"I was really skeptical at first so I'm glad I tried the Run Faster program, and
I can't believe how much it worked!
Not only did all my times in track go down but also my 40 yard dash time in football which is big because that's my main sport and I'm a receiver.
I have always been the fastest on the team but now people are not going to know what hit them. They could barely keep up with me last year, now I'm just going to blow right by them. I can kick the extra gear on the long pass and just out run everyone now.
I thank you guys for everything and I can't wait to see how much faster I can get."
and I've tried a lot of them. I was wary of the claims at first and even after trying the exercises the first time I wasn't sure but it didn't take long to find out how effective your program is.

My progress is mind boggling. I am 41 years old and have had several knee operations on both knees during the past 20 years or so. I like to run sprints to stay in shape and my best time, prior to the program, was 9.91 for 70 yds. Only 5 days after starting the program I ran 70 in 9.12 with a lot left (I think!).

My legs haven't felt like this since high school! I have hung around the Powerlifting world for many years and have seen a whole lot of 'Bigger, faster' programs that haven't done a thing. Your work is really something new and good."


"I started these at the end of football season and the beginning of basketball season. I was already the fastest on my team, but this blew my teammates away!

In one game, I was under the boards and fell down, the other team got the ball and went for a fast break. I GOT UP, SPRINTED DOWN AND DEFENDED THE ENTIRE TEAM BY MYSELF WHILE GIVING THE REST OF MY TEAM TIME TO CATCH UP! I can't thank you guys enough! can't wait till football!

I want every athlete to know how much they can improve! I thought I was fast before I started using this stuff, but I can't believe how much faster I've gotten!"


"Hi, This is a testimonial of success and i just wanted to say thank you for this product. I play junior varsity free safety and I went through a 6 week conditioning program that cost me a lot of money and the results on my forty time only droped .08.

Since I purchased this product my speed has increased phenomenally in the past seven days. I haven't even gone through the first 14 days and my pro shuttle speed went from 4.60 to 4.32.


Track Star tries everything, struggles all year, then beats personal best in 2 weeks with the Run Faster program.
Hi, All during my freshman year of track I was trying to get my 100m below 12 seconds. I worked my butt off 5 days a week but I never got there. Now, all of a sudden I find athleticquickness.com and WOW!
My time dropped below 12 seconds in just 2 WEEKS
!
During track I did weight training and plyometrics, but none of those seemed to work.
This program is super legitimate,
and I cannot wait to get the whole thing. Anyone who is reading this should try this program IMMEDIATELY. Don't do anything else."
This text will be replaced
Listen! ==> 37 second audio
Speed Challenge Particpant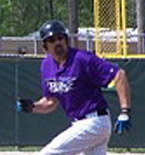 Masters Athlete Uses AthleticQuickness training for 2 weeks and drops 60 meter by .69 seconds bringing him within striking distance of All American status.
"Wow, I can't believe it.
I started the course 2 weeks ago, and have dropped my 60 meter time from 9.37 to 8.68!
Being 55 years old I did not think this kind of progress was possible. At this point I am less than 2 tenths of a second from All American status for the 55 year old age group. The National Masters in Boston next spring is my goal, and I think that I can go there and make a respectable showing against the best 55 year olds in the land. This is something that I would have never thought possible a couple of weeks ago. I also play in a Senior hardball league, so I can't wait to try your bat speed program. You can use me as a reference anytime."
Speed Challenge Particpant
"I am very competitive sprinter on my school's track and field team. My freshman year I was on a 400 relay team that was about 1.3 seconds away from advancing to state at our divison II sectional meet. After the last season I struggled all summer trying to find a program that would make me faster, when I stumbled upon your website.

Convinced, I ordered your "Run Faster" booklet and started doing the exercises. By our first track meet this year my relay team started breaking times we didn't set until almost the end of the season last year. At our conference meet my relay team took 1st place, being the first conference champions in our school in that particular relay in over a decade.

Also, in individual events, I just started beating out our last years MVP sprinter in the 100 m dash.

Your program has done so much for me and my 400 relay team. I would recommend any sprinter to practice your exercises."


All State WR gets attention from college recruiters throughout the country. Credits AthleticQuickness.com Speed Training.
We have tried many different approaches to speed training for my sons. Having played college football myself, I realize the importance of speed and quickness and that it separates the stars from the average players.
We have tried Nike Sparq, parachutes, pulling weighted sleds, plyometrics, leg weights and sprints uphill and downhill, and
the only approach we found that actually increased leg turnover (speed and quickness), was the resistance bands and the program through AthleticQuickness.com.
We have found that using them consistently over the years 3 times per week, their lateral quickness along with their 40 times have gotten measurably faster.
Although my son was already very talented and fast, there are many kids that are at an elite level, and I do believe that
these bands have given him an advantage over his competition.
My boy was an
All-State Wide Receiver
as a Junior, and
is currently one of the top Wide Receiver's in the West
and receiving recruiting attention from many of the top Pac-12 programs along with many great programs throughout the country.
Although he was already talented and fast, I know
the AthleticQuickness training has helped tremendously
.
Thank you.
We're total believers in your system.
Allan Robinson ranks #2 nationally in the masters 55m indoors after training with isometrics and the resistance band.
"IMPOSSIBLE is POSSIBLE", That's my Mantra for this 2012 track Season, just wanted to say
thanks to you and your Run Faster program
, it'll happen. I'm glad to say, I did a 4 week workout with the Bands and I ran a 7:83 sec. 55m indoor for my age group 55-59 masters, and
I'm now ranked #2 nationally for the 55m indoor
. Before that I ran 8:03 sec.
I've submitted my time to the U.S.A.T.F. to receive my Masters all American certificate and sew on patch. Thanks for everything.
My leg turn over has come a long way since I started using your program and was the key to my success. My start was not the best but I had the leg speed to come from behind, again thanks a million.
Plus by looking at your videos explaining the swing, push and pull phases of running I was able to improve my mechanics of running.
I have my son and daughter using your program
, I'm hoping that one day you'll be able to see them in the olympics.
My son is the fastest freshman in N.Y. State for 2011
. In his event he won the 600m in 1:29sec against seniors.
My daughter looks like Alyson Felix ,
check out her race in this video where she wins the 200m."
Indebted to you ALWAYS-- Allan Robinson- 58yrs.- 2nd. Wind Track Club - N.Y.

My Daughter's 1st 200M in a year, She's Back!!!!!
And training with the Run Faster Program.
U.S.A Level-1 Certified Track and Field Coach
N.Y. State certified Track and Field Coach
Assistant Coach - 2nd. Wind Track Club
Volunteer Assistant Coach - Brentwood High School
Active Competing Masters Athlete - 2nd. Wind Track Club.

David Jones has been exploding past opponents throughout High School and College, now ready for the Pro's.
"
I purchased this program 8 years ago & my investment paid off tremendously!
I even commented on this page my 9th grade year when I started off running a 4.9 (D.J. South Pittsburgh).
I ended my high school career at a 4.5.
I went on to gain
several D1 scholarships
& went on to play 4 years at D1 college (MTSU).
I am currently a personal trainer & training for my pro day in March and
I consider this program my "secret weapon"
.
I currently run a
4.36 40 yard
dash paired with a 4.1 shuttle 38 inch vertical & 6.7 L-Drill.
I just want to commend Dr. Larry Van Such being ahead of his time!
I recommend this program to any & every athlete that is looking to gain that 'competitive edge'
.
I would love to share my success story! Most college strength & conditioning coaches don't even know how effective this program is!
Thank you so much for everything Dr. Van Such,
this program has been the backbone to many of my achievements.
My senior year of high school
I was awarded "Mr. football" labeling me as the best player in the state of Tennessee."
"The hard work I have put in gave me a great deal of athleticism, but I wanted to find a way to become not just a great athlete, but a FREAKISH ATHLETE!
Since I was already a good athlete, and I train with all the things that most train with for Vertical Jump and Speed and had a pretty good idea of it all,
I knew it would be harder for me to see gains
than it would be for the untrained or inexperienced.
I was shocked at how quickly I got results from just doing this program for 2 weeks and how I, an experenced top level athlete, had ignored these important muscles. I am very resourceful and I am extreme researcher because I want to be the best...but I had never seen or been taught this before.
I am excited to take my new found athleticism and speed around the world.

Anthony Chesson is breaking records in the 200 meters after training with isometrics and resistance bands.
"I'd just like to say that
the RUN FASTER speed training exercises that I did last season worked!!
Initially, they helped me take a second off my best 100m and 200m times.
I was ranked second in my state and in the Southern Track Classic
I broke the 200m record set by an NFL Pro-bowler.
Thank you for coming up with this program. I recently bought two more sets of resistance bands, so expect more reports from me very soon."
You will quickly develop...
Increased Running Speed
Quicker Starts and Quicker Lateral or side to side movements
Lower 40 yard dash times
Faster sprint times in all your events
Dear friend (from the desk of Larry Van Such)
My name is Dr Larry Van Such and I've developed a unique system for getting you the speed you need so you can excel at whatever sport you're currently involved in.
No Joke.
You'll be shocked at the rapid results you're going to see and you'll be devastated if don't grab this opportunity today while you can.
I can't guarantee you will be a faster and better player if you let rare opportunities like this one slip away.
The system I've developed for increasing your speed will allow you to effortlessly:
Ignite your teams winning power in competition.
Turn games around in seconds and crush the opposition.
Make the big play when it counts.
Get the attention you need from coaches and scouts to propel your career forward.
Speed and quickness have always been important since I was playing football in high school.
You know the deal right?
If you're not quick enough to make those vital plays when they count, the competition has you for lunch...Your team loses and you can be left on the bench.
I know what it feels like to miss vital plays for my team because I lacked the speed to make those crucial plays and I know what it's like to be left on the bench while the faster guys get the glory on the field.
I also know what it's like not be able to run the times you need to qualify in track meets and to be unable to shave those vital seconds off your personal best.
Speed is key when it comes to being all you can be in any track or any sport where running speed makes a difference.
So why do so many athletes never achieve the speed they desire?
Well before I get to that...
Maybe you've heard before that speed and quickness are based solely on genetics?
That some people are just naturally quicker than others and speed is something you are born with.
Well in my experience these are downright wrong concepts, used to explain why athletes are often frustrated in their attempts to get faster.
But get this:
The idea that speed and quickness should require a different type of training than strength and endurance is rarely talked about.
I'm still shocked and disappointed to know that athletes are working on strength and endurance training alone to get faster.
And I'm stunned to know that half the muscles used in sprinting are nearly always ignored or underdeveloped.
Has this happened to you?
Certainly speed is determined in part by strength but there is also another vital component.
Here's the truth about how to get faster...
The speed at which your muscles contract in addition to their strength will determine your speed.
Addressing the speed at which your muscles contract is a missing link in most speed exercise programs.
A second missing link is conditioning all of the muscles used in the runnning process.
You will immediately see dramatic increases in your speed when you improve the contraction speed in your muscles by properly conditioning your fast muscle twitch fibers.
If you ignore these fast twitch muscle fibers you will not get the speed you need to excel in your chosen sport.
The bottom line is this...
If you want those greased lightning speeds that can turn a game around in seconds or blitz out the competition then
You need to focus on those fast twitch muscle fibers.
About thirteen years ago I discovered, pretty much by accident, what it takes to really activate those fast twitch muscle fibers and achieve breakthrough speeds in sprinting.
This came from me experimenting with resistance bands and some isometric training methods and then later with my graduate studies in anatomy and muscles.
Here's why Isometrics with the Resistance Band works so well for increasing speed:
You condition your Muscles for Speed in ways that other workouts are not capable of doing.
You unleash untapped muscular energy that dramatically improves speed and quickly develops better players.
You quicken and strengthen muscles that are hard to reach and train and are always left underdeveloped yet are crucial to maximum speed gains.
You get results very quickly, often in 2 weeks, sometimes less, even in mid-season... and even if you've been doing other types of training for some time.
The exercises work for all age groups and skill levels; Professional athletes, College and High School champions as well as beginner youths as young as 8 years of age.
They can be done practically anywhere and anytime, require no special equipment, and take only 15 minutes a day, 4 days a week.
Thousands of people around the world are using these speed training exercises with overwhelming success.
Athletes everywhere are smashing their own personal records while opponents are getting crushed by those using isometric training with resistance bands.
I was so amazed at my results using my own brand of isometric training and resistance bands that I sat down and recorded all the steps I had taken to achieve the dramatic improvements in speed.
I put everything I discovered about how to improve your speed with isometric training with resistance bands into one simple program.
Introducing...

This is a specially designed exercise program for achieving elite levels of speed.
You will be following my simple exercises and using the resistance bands to get you formidable increases in your performance times.
Here's why the "The run faster speed training program" is the most powerful and easy to use program out there for achieving wickedly fast speeds:
You target and condition fast twitch muscle fibers...so you reach new levels speed out there on the field.
All the muscles involved in sprinting and running are quickened and strengthened with these exercises, even those that are difficult to train using conventional methods, this alone will get you blazing speed sooner then you can imagine.
You use simple easy to follow routines so you can forget about costly equipment.
You can quickly achieve previously unmatched levels of performance.
You get your muscles to contract quickly and powerfully.
Have lightning fast sprint times in any of your sports
Become a stronger, faster athlete .
Surprise yourself and astonish your teammates and opponents with your performances.
In just 2 short weeks you could be the one making the important plays out there when they really count.
You could be seeing the look of amazement in your teammate's eyes as you lay waste to the opposing team.
You won't believe the times you are running and you'll feel like you're unstoppable.
You now have a secret weapon in your arsenal that makes you a force to be reckoned with.
What would your career and personal life look like with these incredible new levels of speed?
Picture it now. Here's what you get inside the
"The Run Faster Speed Training Program"
1) The Run Faster speed training exercise manual. This easy to follow manual is packed full of the following:
10 crucial exercises that each target one of the muscle groups used in the running process, including the critical 1st step, and lateral or side-to-side quickness.
Full Instructions so you can't go wrong.
Diagrams so you can follow exactly what needs to be done
Training schedules to keep you on track.
Progress charts so you can see the gains you have made
Training tips to give you that extra edge.
Photos clearly showing how to do each of the exercises needed for explosive sprinting speed and lateral quickness.
You also get...
2) Top of the range Resistance Bands (1 light [red] and 1 heavy [blue].
We have selected the bands which we believe are the most effective for increasing speed in your muscles.
3) Optional: The Run Faster CD.
The CD is an optional companion to the Speed Training Manual. The CD contains 11 videos. 10 of the videos demonstrate exactly how to perform each of the 10 exercises in the Run Faster Training Manual.

Includes the handy and handsome Quick Reference Wall Chart. Add the CD and Wall Chart to your cart during checkout. See more details here.
You could be the one who makes the big difference in your next event!
You'll be seeing results very soon... You will Sprint Faster in 14 days...just takes 15 minutes a day; 4 days week –
You can break all your personal speed records - Get the attention of coaches and scouts - Ignite your team and win more games - Leave your opponents in the dust.
Used by: - Professionals (Including NFL Players and Coaches) - Stars of track and field - College Athletes and Coaches - High School Athletes and Coaches - Youths of all ages and skill levels from 8 and up.
So you may be wondering...How much is the power to run faster in my sport really worth to me?
Well before we get to that...let's take a look at what else you will be getting here today if you invest in the "The Run Faster speed training program"
---
Bonus #1:
30% discount coupon for any sports training video or DVD from SportAmerica. com
(This coupon code will be delivered with your package and can not be downloaded)
---
Bonus #2:
The After Burner Video Series
How to get additional speed and performance by modifing the exercises.
After you have been training for a few weeks, the free AfterBurner video will show you how to make modifications to the speed training exercises. These modifications will add variations to your muscle training and take you to even higher levels of speed and performance.

The link to this video will be emailed to you about 3 weeks after your purchase.
After your purchase be sure to confirm your email address to get the AfterBurner video.
---
We are on the look out for leaders in sports training. We only recommend those we believe are well qualified to give you great advice.
---

Bonus #3:

From The Courage To Win In Sport Mental Toughness Program
by Lisa Lane Brown
Breakthrough Confidence: The Most Important Skill You Will Ever Learn As An Athlete
In this free 17 page guide you will learn the single most important mental process to getting and keeping breakthrough confidence in your sport so you can deliver astonishing and flawless performances under pressure every time.
---
Bonus #4:
From Jeff Cavalier and The Teen Sports Nutrition Blueprint
The Battle of the Bars
and
14 Nutrition Facts For Teens
In the Battle of the Bars, Jeff Cavalier, fitness specialist to professional athletes, including the NY Mets, and author of the Teen Sports Nutrition Blueprint, unveils the hype about 'energy' bars and their value to young athletes.
---

Bonus #5:
How To Build Champion Sprinters
Latif Thomas, coach of champion sprint teams, goes over the mechanics, phases and training to be a champion in the 200m.
---

Bonus #6:
10 Quick Tips To Add Distance To Your Drives
by Jaacob Bowden
Jaacob has won the Pinnacle Long Drive Challenge with a televised drive of 381 yards. He increased his own swing speed by 26 mph in 37 days while training for the RE/MAX World Long Drive Championships. What he has learned about golf took him from an average length hitting 14-handicapper to Long Drive Champion and Professional Golfer making cuts in tournaments in the United States, Europe, Asia, and Africa.



Bonus #7:
10 Commandments for a Great Sports Parent Ebook
by Craig Sigl
10 things for parents to learn to become a great sports parent. For example: How to repond to your youth's performance; What to say and when to talk about their frustrations or give advice; How to deal with fairness; How to prepare them for difficult situations; How to deal with coaches; Balancing competition and pressure; Getting your youth to think big.

Sigl's mission is to help kids delete limiting belief and replace it with unstoppable confidence.
---

Bonus #8:
Track Coach to Olympic Champions Gives Tips on Sprinting Technique
Tom Tellez has coached olympic stars and gold medalists including 8 time gold medalist Carl Lewis. In this video he gives you tips on proper running technique to help maximize your sprint speed.


Ok...Here's the deal:
You can order the "Run Faster Speed Training Exercise Program" today plus all these bonuses valued at over $100 for just $29.95 plus $5.99 shipping.
Why such incredible value?
Well that's simple. I know what it's like to struggle to get faster and I know what it's like to be held back because of lack of speed in your sport.
I don't want money to stand between you and achieving all that you want.
All I ask in return is that you consider adding your testimonial to the list here when you start seeing amazing results out there.
Order your program now while it is still available at this low price. You will not find this athletic training program offered in any store.
1 Year Money Back Guarantee
And if you're not happy, for any reason whatsoever, just return the program within a year (yes, that's 365 days) for a full 100% refund, no questions asked!
We will even refund the standard shipping costs. That's how confident we are about this program. If you do the exercises as prescribed you can't help but get faster.
We offer full support to all our customers.
So if you have any questions in relation to this product our support staff is here to answer them. Use the contact page anytime if you have any questions.
So act today to secure the faster running speed that will propel you forward in your sport in days - even if you are now in midseason.
Click here to order this program now and dramatically improve your sprint times by conditioning your muscles for speed in ways never before experienced.
Click Here To Get Faster!
Why Athletes are using Isometrics with the Resistance Band
---
Conditions Muscles For Speed
Adding these workouts to an athletes training has been shown to condition muscles for speed in ways that other workouts are not capable of doing. Doing these exercises either alone or with other training unleashes untapped muscular energy that dramatically improves speed and quickly develops better players.
Results Come Quickly
Experience has shown that nearly all athletes and players that start using this training see dramatic results in their running speed very quickly, even in mid-season.
Helps Anyone Get Faster
Because of the nature of these exercises, they work for all ages and fitness levels. They are used by Professional athletes, College and High School champions as well as beginner youth as young as 8 years of age and up - and anyone in between.They can be done practically anywhere and anytime, require no special equipment, and take only 15 minutes a day.
Being Used by Thousands
Thousands of athletes in countries across the globe are using these speed training exercises with overwhelming success. They're smashing their own personal records while opponents are getting left behind.
Click Here To Get Faster!
Ordering information

Results Others Are Getting
Get Faster in Days, Not Weeks or Months

Track star breaks records after training with isometrics and resistance bands

Video Shows How to Get Faster in Days

Start training in midseason and still improve your performance
Why important muscles for running speed go untrained
What are Isometric Exercises and Fast Twitch Muscle Fibers


Why Isometrics with Bands outperform Weights when Training for Speed


Secrets of Speed Training that Will Make You Faster in Days

The Reason Why You Are Still Slow